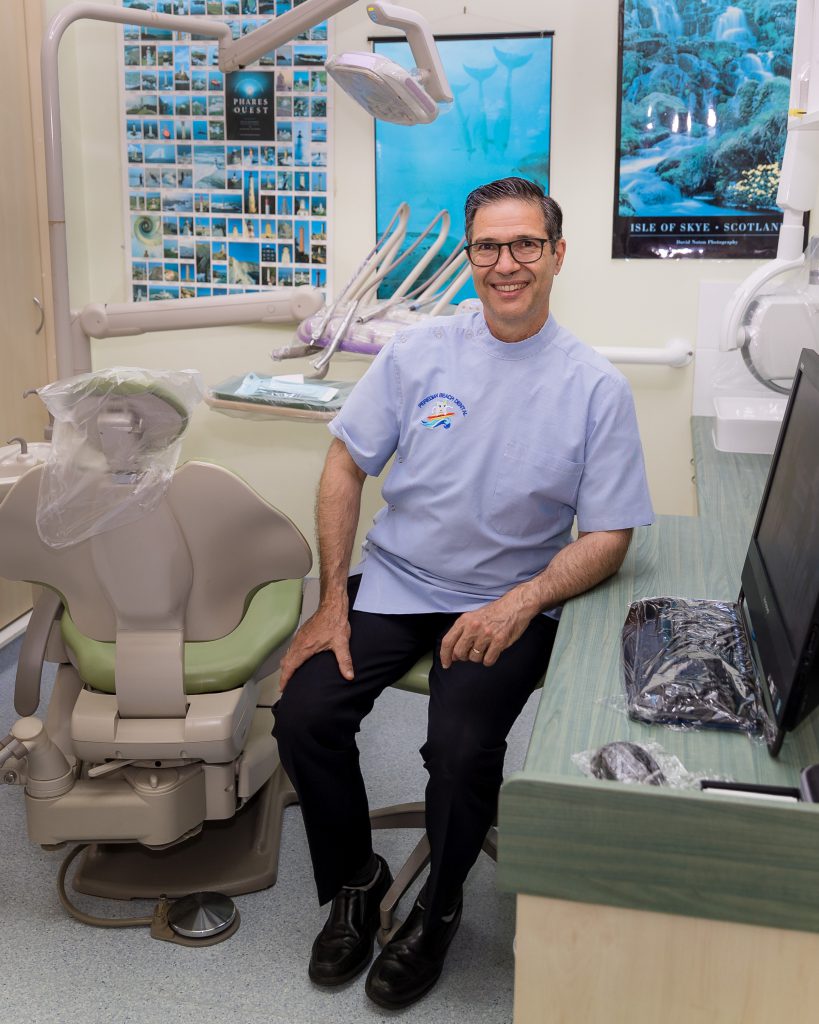 The most common question we are asked is when to bring children in for their first exam.
Dentistry for children is definitely not the same as for adults. However, with a patient approach, most children nowadays are better able to cope with dentistry than past generations. The best way to achieve this is to bring the children in to see the surgery even before an appointment is made (e.g at mum or dad's appointment). From this tame start, desensitisation can take place until they are happy to have a go in the chair and eventually an examination.
As to when the above approach can be implemented, this will vary from child to child and parents are probably the best judge to decide. Dr Coumbis is never unhappy to try , even if after a few minutes its' obvious the child is not ready. We will never force a child to do anything. If treatment has to be performed and co-operation is an issue, referrals to specialists can be arranged for work to be undertaken, usually under a general anesthetic.
As far as home care is concerned, mum and dad will need to help with brushing and flossing up to approximately 8 years of age. This age will vary depending on each child's dexterity and motivation. All children are likely to have the odd sweet reward but please try to minimise this to the one session followed by immediate brushing.
Child Dental Benefit Schedule
The Federal Government is providing benefits for children aged 2-17 years in families (including guardian's or carers) receiving Family  Tax Benefit Part A and other benefits including Youth Allowance or Abstudy. Please note that the child needs to be eligible for medicare.
This entitles the individual child up to $1000 worth of treatment over 2 years. This includes exams, scale and cleans, radiographs, fissure seals, dental restorations, root canal treatments and extractions. Payment is made to the surgery as per usual, following which a direct refund of the Medicare Schedule amount can be made to your account if you have a debit card with a pin number. Otherwise, an appropriate account is issued for presentation to Medicare for reimbursement. One voucher will be issued for each calendar year.
Please note that Medicare does not cover the full amount of our fees and a small gap remains for most procedures. This amount will always be quoted to you prior to any treatment being undertaken for your consent to proceed. If you have any questions, please do not hesitate to contact us.
Infant Brushing
Children's Brushing