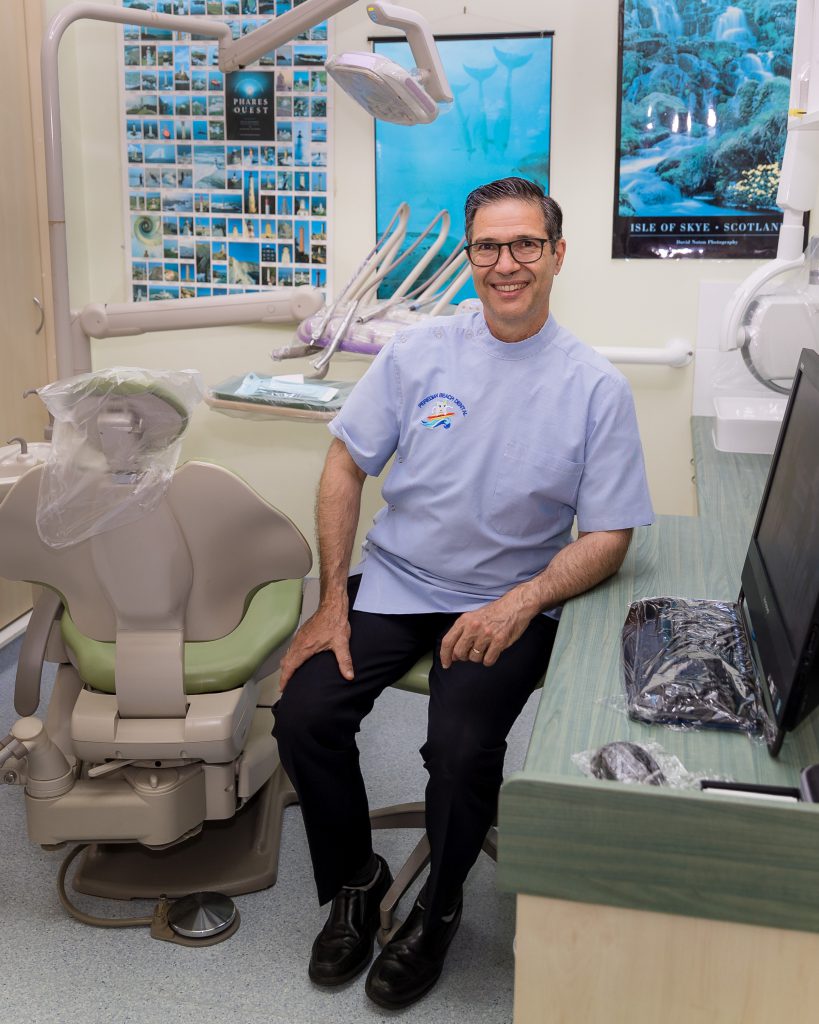 All trauma is treated as an emergency and Dr Coumbis will endeavour to see you as soon as possible.
The main concerns will be:
Broken teeth that expose pulps (nerve and blood supply in centre of tooth)
This will need to be covered as soon as possible to avoid bacteria entering the pulp and causing it to die, requiring root canal therapy
This will need to be replaced back into the socket as soon as possible to help it survive.
If this is not possible, the next best alternatives in order are:
Place in miradent SOS dentabox
Place in saliva in mouth
Place in milk
followed by an immediate trip to the dentist.
Please note that SOS Dentabox is available for sporting groups, schools, pharmacists etc to keep on hand in case of such  emergencies. Please let us know if you would like a leaflet on this material.
Intruded teeth (i.e forced into jawbone)
This will need to be seen as soon as possible in case repositioning is indicated. This will depend on the individual circumstances.